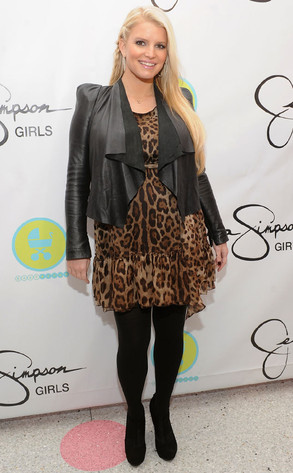 Jamie McCarthy/Getty Images
Losing weight isn't easy, but Jessica Simpson's not going at it alone.
In addition to working with Weight Watchers to shed those pregnancy pounds, the 32-year-old entrepreneur has enlisted the help of her friends.
"Just bought all the girls in my @weightwatchers group pedometers to track their steps. 10,000 steps a day = 5 miles! Let's step it up!," she tweeted Thursday.