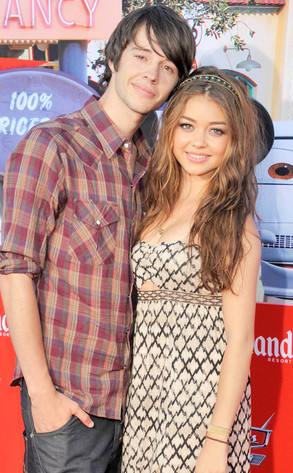 Gregg DeGuire/WireImage
UPDATE: All's well that ends well! Hyland told E! News that "everything's been worked out. The Mirage has been very kind to us."
Her boyfriend explained, "I think the tabloids caught it a few days later, after it was worked out. As soon as we tweeted they responded within a few minutes and were extremely nice."
And luckily, Hyland got (most) of her stuff back. "All is forgiven. All is forgiven, but by the time the story broke, I guess, then everything had already been fixed."
________
What happens in Vegas stays in Vegas—and sometimes that includes one's wallet stash.
Per Twitter, Modern Family star Sarah Hyland's boyfriend, Matt Prokop, got robbed during a recent stay at The Mirage Las Vegas.
"Gotta love getting robbed in Vegas… #fml," Prokop, 21, tweeted on July 14.
He went on to explain that $1,200 "was stolen out of my wallet while we were in the pool"
So did the actor go on a rampage?