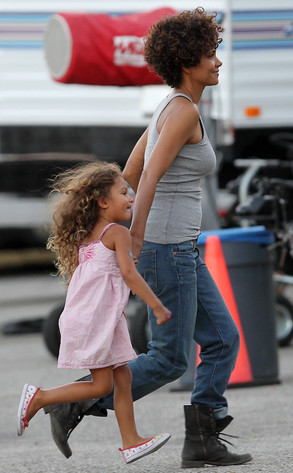 Clint Brewer / Splash News
Halle Berry is no head case.
The Oscar winner was back at work Thursday, less than 48 hours after she was injured while shooting an unintentionally head-banging fight scene for her latest film, The Hive, in Los Angeles.
Berry's rep had assured us that the actress was only taken to the hospital Tuesday night as a precaution and that there would be no production delays.