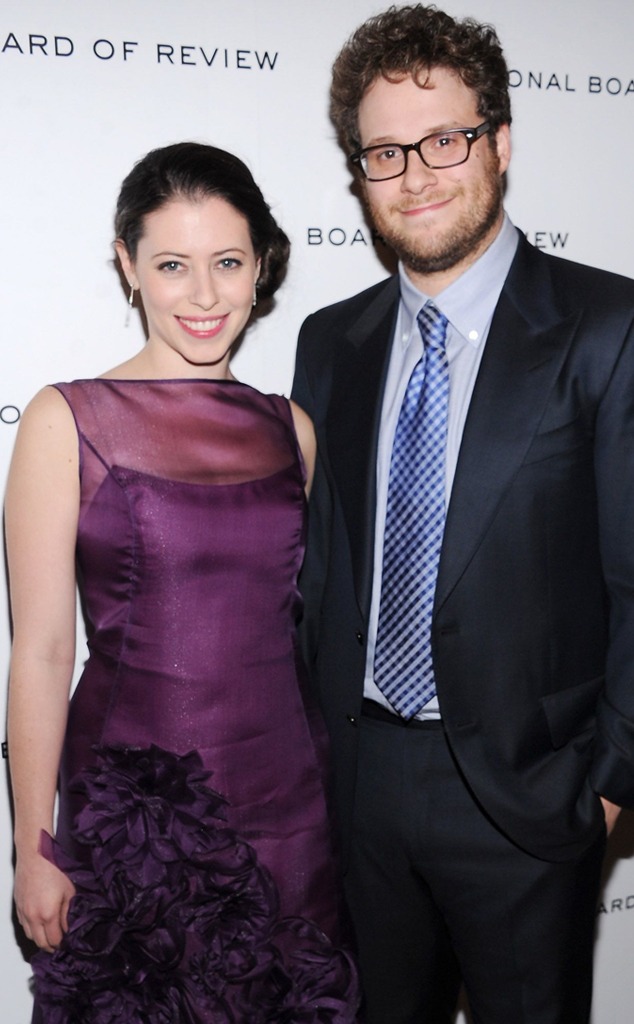 Dimitrios Kambouris/WireImage
Forget towels—Seth Rogen and his wife just got a his-and-hers restraining order.
The actor's better half, Lauren Miller, has secured a temporary order of protection for herself and her hubby against a 30-year-old man who allegedly has tried to gain access to their home, claiming to be a friend of the lady of the house.
According to court documents obtained by E! News, Yasin Ajani is accused of showing up at their house twice when the couple were out, both times saying he had a package for Miller and that she had said he could go inside.
The Temporary Restraining Order petition states that, on July 14, Ajani buzzed the house from an outside locked gate and told their houseguest, Stephanie Beard, that he had a box for Miller. Beard told him he could leave the box outside. Ajani then, according to Beard, said he could "jump the fence" if need be, but eventually left.
Beard said, per the petition, "he sounded like he was not stable."
Two days later, according to Miller's account of events included in the paperwork, Ajani somehow got past the aforementioned gate and knocked on the front door. Her and Rogen's housekeeper, Lucy Enriquez, told him to go away, but, instead, he shook the door handle a few times. Enriquez called the cops and, after being outside the door for about 20 minutes, Ajani was arrested on suspicion of misdemeanor trespassing.
A neighbor told Miller that Ajani "appeared delusional" on either July 14 or 16, according to the TRO.
"I live in fear that he will return," Miller stated in her petition. "I have difficulty sleeping and look for [Ajani] whenever I come and go from my house." She is also requesting that Ajani be responsible for $1,000 in attorney and filing costs.
A hearing to make the restraining order permanent is scheduled for Aug. 10.
—Additional reporting by Claudia Rosenbaum