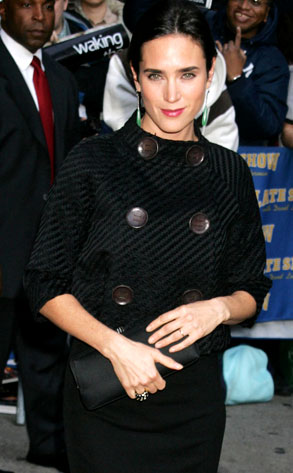 ZumaPress.com
Jennifer Connelly was definitely born with it, so it isn't Maybelline.
The 37-year-old Oscar winner has been named a brand ambassador for Revlon, a role usually reserved for the kindhearted as well as the pretty-faced.
In addition to appearing in a global marketing campaign, Connelly will also represent the 76-year-old cosmetics company in its various fundraising efforts, which include the annual Revlon Run/Walk for Women, a frequently celeb-studded event held in Los Angeles and New York which benefits breast cancer research and awareness.
"Revlon is one of the great iconic brands of today and I am thrilled to be part of a company that has done so much for women around the world," Connelly said in a statement.
Added company president and CEO David Kennedy: "[Connelly] is an accomplished wife, mother and actress and her successes complement the spirit of the Revlon brand."
The bevy of lovelies who have provided a famous foundation for Revlon's products includes Halle Berry, Jessica Alba, Lucy Liu, Eva Mendes and Claudia Schiffer.