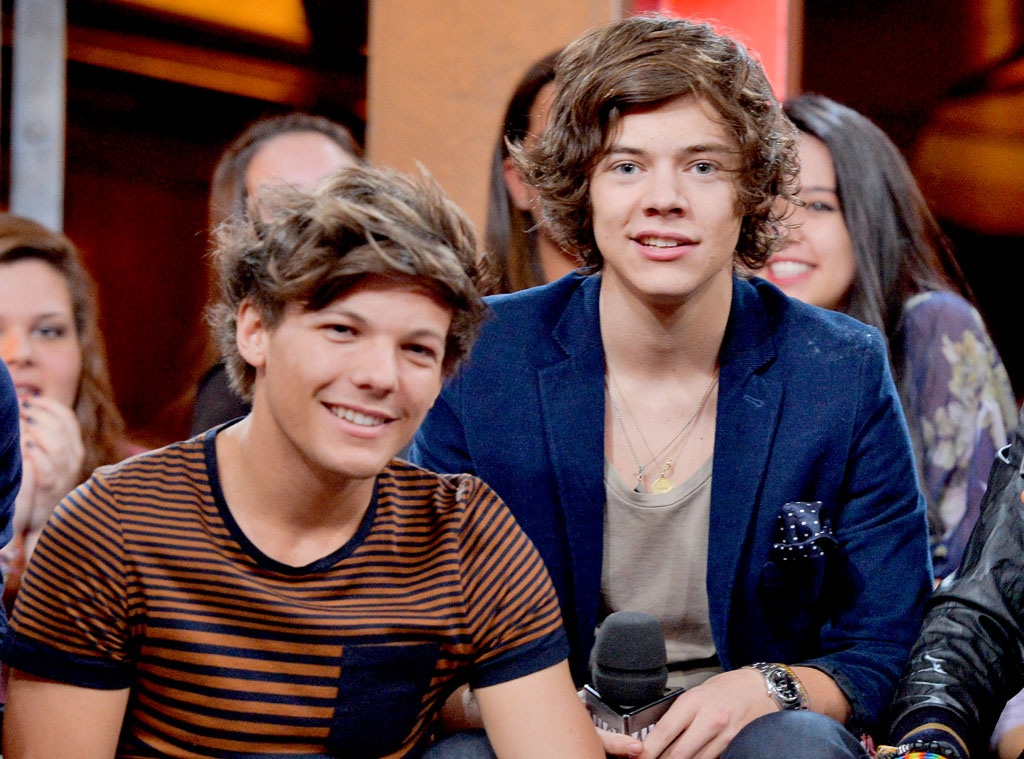 George Pimentel/WireImage
If you're a fan of Larry Stylinson, you are not alone.
There are countless blogs and YouTube videos devoted to the bromance between One Direction members Louis Tomlinson and Harry Styles.
In an interview with Tumblr blog Storyboard, Tomlinson, 20, admits that it can be problematic when rumors surface that he and Styles, 18, are more than just BFFs.
"This is a subject that was funny at first but now is actually hard to deal with in a relationship," says Tomlinson, who is currently dating 20-year-old model Eleanor Calder.
"Me and Harry are best friends, people look into our every move—it is actually affecting the way me and Harry are in public," he continues. "We want to joke around, but there seems to be a different rumor every time we do anything. I act the same way with Harry as I do [with] any of the other boys and my childhood friend Stan."
"I think that we have always been ourselves from day one, and we keep ourselves grounded," Tomlinson adds. "We have a big team working with us, and we make all the final decisions on everything, be it styling, song and lyric choices, tour creative. We like to be involved in everything. That way, everything we do is 'us' and real."
And that's what makes you beautiful.