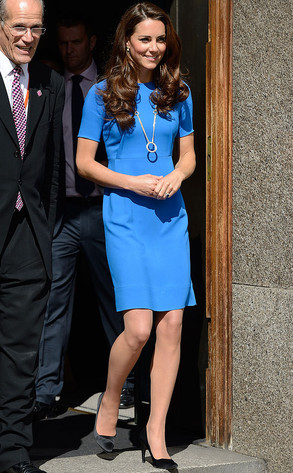 James Whatling / Splash News
The royal family's golden girl lived up to her sobriquet in London today, as Kate Middleton kicked off the first of many Olympic-themed royal family-attended events.
The National Portrait Gallery patron turned up at the location this morning to open an exhibition of athlete portraits titled "Road to 2012: Aiming High."
And as usual, she had the perfect outfit for the occasion.