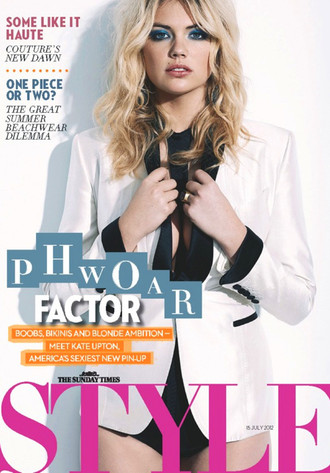 The Sunday Times
All right, so you've seen her covered up before, but now we have way more photos of Kate Upton wearing something other than just a bikini.
And don't get us wrong—we love us some Upton half-nudie pics (or straight-up naked, for that matter), but we also like seeing our girl strut those curves with something more than a string on.
Take a look at her recent photo shoot for The Sunday Times and let us know what you think!