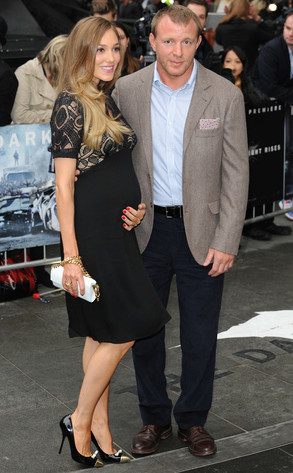 Reimschuessel / Splash News
Mum certainly seemed to be the word for Guy Ritchie and Jacqui Ainsley at The Dark Knight Rises' London premiere.
Thanks to the body-hugging LBD Ainsley wore on the red carpet, media on both sides of the pond are pretty convinced that she and Ritchie are pregnant.
While the couple didn't discuss it with the press, the filmmaker's rep did, telling E! News: "I can confirm the report is true that they are expecting their second child."
Yes, that certainly seems like the glow of impending motherhood on Ainsley's face!