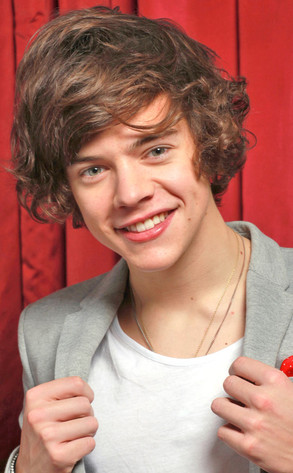 Chris Hyde/WireImage
British boy band One Direction seems carefully engineered for the iPhone era, when we want our teen heartthrobs to be as compact, cleanly designed and aesthetically pleasing as possible. Together, the four British lads are stronger than the sum of their pop parts, forming a unified charm machine that few mortals can resist.
But in spite of the group's holistic perfection, member Harry Styles is breaking out of the pack and making headlines of his own.
His deadly good looks, his formidable voice, the accent—there's plenty to love from the get-go. But the real key to Harry's divine singularity may be an uncanny knack for making women of all ages see just "what makes them beautiful."