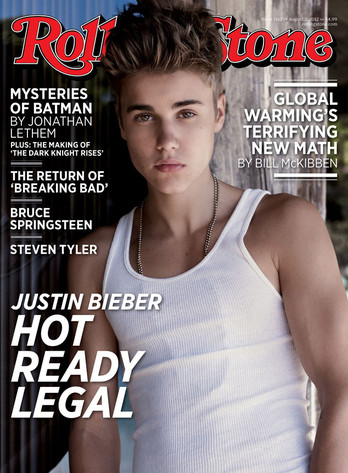 Rolling Stone Magazine
Britney Spears once sang that she was not a girl, but not yet a woman. Justin Bieber has skipped this middle ground entirely.
In a new interview with Rolling Stone, the 18-year-old pop star says he's all grown up.
"I feel like I carry myself in a more manly way," he explains. "I don't carry myself as a boy."
Of course, that's not to say the Biebs is too mature for a temper tantrum.