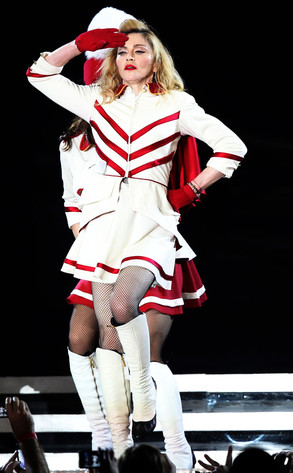 MARWAN NAAMANI/AFP/GettyImages
Sorry, Aussies. Looks like Madonna is just not that into you.
Per the BBC, Madge's concert promoter, Live Nation, confirmed the cancellation of her Australian tour dates on Tuesday but didn't give a reason why.
"Madonna's [MDNA] tour will end in South America in December as planned. That's all we can say," a spokesperson said.