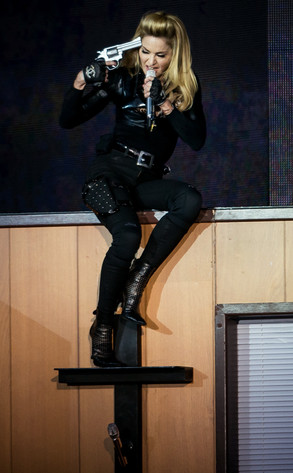 Ian Gavan/Getty Images
The Material Girl keeps pulling out the props onstage.
While Rome caught an eyeful of her butt, and Paris was treated to a nipple the other night, Madonna and her dancers flashed big shiny guns onstage in London's Hyde Park, during Monday's stop on her increasingly controversial MDNA tour.
And we say guns we don't mean their arms.