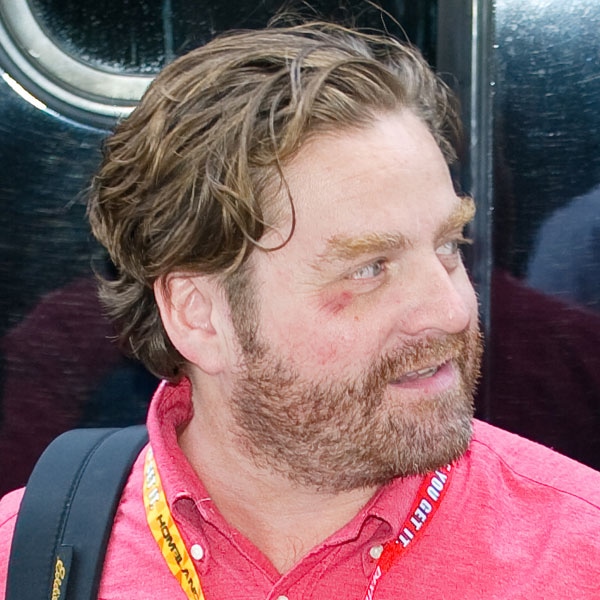 Tony Forte/INFphoto.com
We turn our backs for one second, and suddenly it seems like Zach Galifianakis has gone all Method on us.
After all, The Campaign funnyman has been turning up at promotional events with costar Will Ferrell all week sporting a rather hard-to-miss black eye.
Hmmm...maybe there was a rock or two left in the pseudo-political mudslinging that got lobbed his character's way?
In any case, it's up to us to fill in the gaps as to the hows and whys of the shiner, as Zach has remained mum on its origins, despite showing it off at both Comic-Con and this morning, when he turned up at Los Angeles' Grove mall to promote his new flick.
On second thought, maybe he's just trying to get launch a new viral marketing campaign? This film packs a one-two punch. Right in the eye. What more could audiences want? Well, other than an ice pack.
Still, the actor managed to tear the crowd's eyes away from his bruised visage long enough to get them laughing this morning, letting them in on his would-be platform. And let's just say, it was a crowd-pleaser. We've got three words for you: "Left on red!"
And it's already bringing both sides (or at least costars) together.
"Left on red, we gotta get that done," Ferrell said. Hey, he's got our vote.