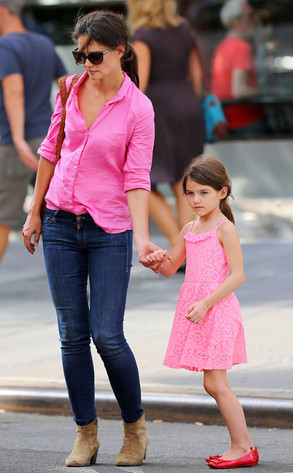 Splash News
Not since Harry Potter and Hogwarts has one pupil attending one institution been so newsworthy.
But after all, this is Suri Cruise we're talking about, the only begotten daughter of Tom Cruise and Katie Holmes, and wherever this 6-year-old goes (no, seriously: the museum, gymnastics class, the pet store, you name it, wherever she goes) the news cycle follows.
And while it's just Suri that'll be sitting in the Upper East Side classroom of the Convent of the Sacred Heart come fall, it might as well be all of us, right? So, what can we she expect? Forget reading, writing and 'rithmetic, what we want to know about is uniforms, boys and all the rest.
So, here's everything you need to know about Suri's foray into big-girl school: