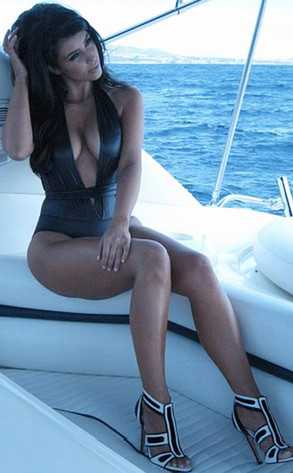 Twitter
Kim Kardashian sure knows how to wear a swimsuit.
On Sunday, the E! star tweeted a super-sexy Instagram shot of herself, wearing a one-piece with a plunging neckline, soaking up the Florida sun.
"Good morning Miami," she wrote. In the pic, Kim pairs her revealing beachwear with black and white stilettos. She gazes off thoughtfully over the water from the comfort of a luxurious boat.
Wow, Kanye West is one lucky guy.