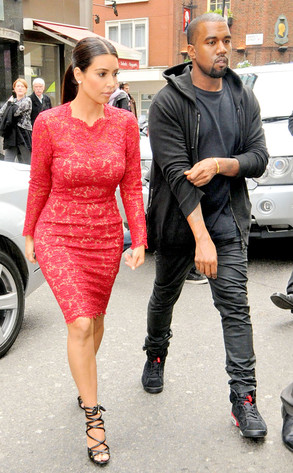 PacificCoastNews.com
This week on Keeping Up With the Kardashians, the fam is heading out of Calabasas, Calif., for greener pastures, so to speak.
Starting with Kim Kardashian, Scott Disick and Rob Kardashian, who are all hopping across the pond for a little London adventure.
"People in London are very clahhh-sy," Kourtney Kardashian says. "You've gotta behave yourself like a proper gentleman."
If we've learned one thing it's this: While Scott is away he will play, and sure enough our fave almost-Kardashian man finds a new hobby—pretending to be royalty.