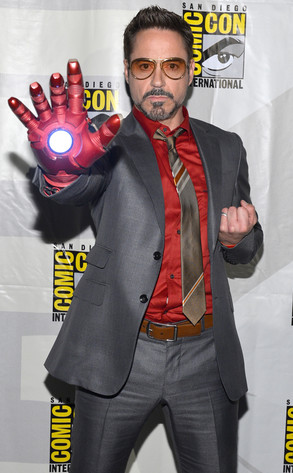 Alberto E. Rodriguez/Getty Images
Here's a big shocker: The footage of Iron Man 3 shown at Comic-Con today was high-flyin' and hilarious.
We knew it would be, even with the trilogy now in the hands of Shane Black instead of Jon Favreau (who's in the film and gamely appeared at the panel today!) and visions of The Avengers still dancing in our heads.
In addition to proving that Robert Downey Jr. hasn't lost a step—in fact, he's gained a few, as evidenced by the cocky dance sequence in which Tony Stark tries out some new armor—the footage also answered a few questions.