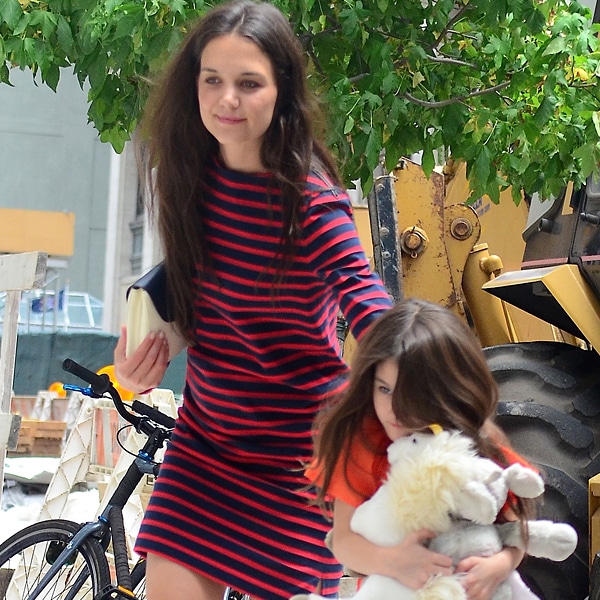 Alo Ceballos/FilmMagic
Looks like Suri Cruise may not be following in Tom Cruise's Scientology footsteps.
E! News has learned that Katie Holmes, who recently settled her divorce with Cruise and reportedly attained primary custody of the 6-year-old, has enrolled Suri in Manhattan's prestigious Convent of the Sacred Heart school. 
Meaning—come school time, Suri's got to go to Catholic mass every Thursday, ya'll!
And as if attending Catholic church isn't enough of a change for Suri, her enrollment also marks her first time at an all-girls school, as she was previously homeschooled. 
The $38,000-a-year Sacred Heart boasts past students including Lady Gaga, Jordana Brewster, Nicky Hilton, Caroline Kennedy and more. 
We hope the youngster will fit right in—and make the uniform all her own while she's at it.