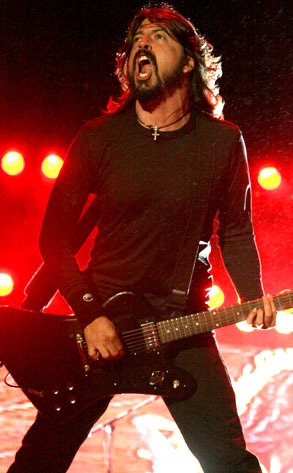 Wayne Starr/Express UK/ZUMAPress.com
The Foo Fighters have taken a break from their hiatus to announce that John McCain is not their hero.
The Grammy-winning rockers have issued a statement demanding the GOP presidential contender stop using their 1998 hit "My Hero" at campaign rallies—saying they don't approve his message.
"This isn't the first time the McCain campaign has used a song without making any attempt to get approval or permission from the artist. It's frustrating and infuriating that someone who claims to speak for the American people would repeatedly show such little respect for creativity and intellectual property," the Foos said in a statement.