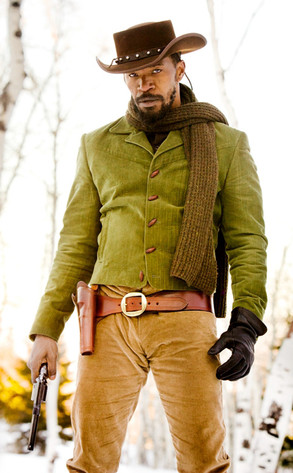 Andrew Cooper/The Weinstein Company
Quentin Tarantino acknowledged today during the Django Unchained panel that he definitely saw Kerry Washington's character—slave Broomhilda von Shaft—as an ancestor of supercool investigator John Shaft, of '70s blaxploitation fame.
The director even offered a few bars of the the Isaac Hayes theme song, in case anyone didn't believe him.
But why not? He is the filmmaker who never met a homage he didn't like.