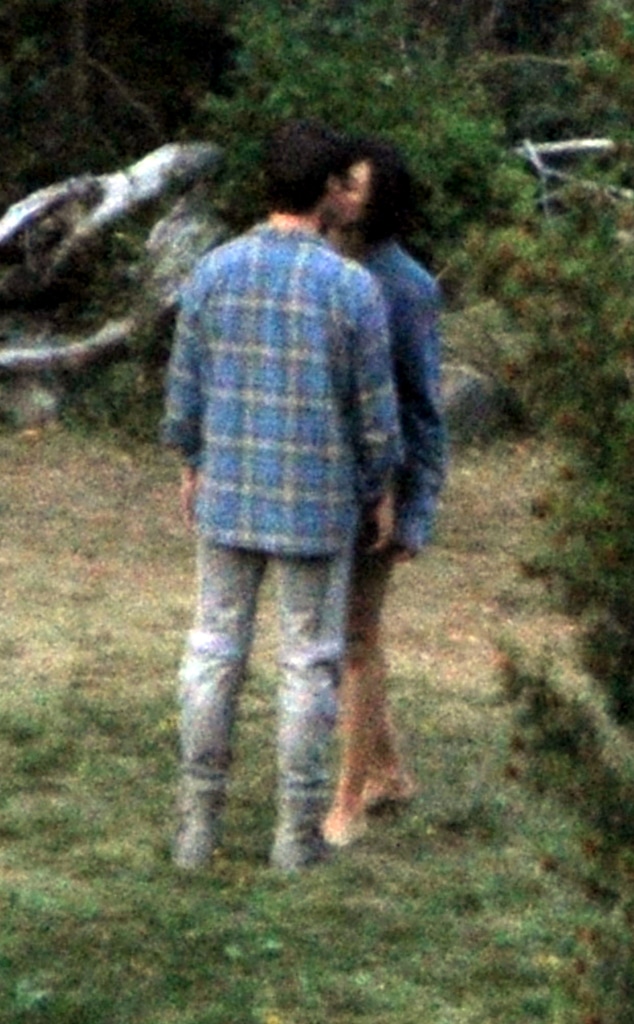 Beetham/Deano/Splash News
Just like Katie Holmes, Tom Cruise is getting back to life post-split.
The 50-year-old Rock of Ages star was spotted smooching on-screen love Olga Kurylenko on the set of his upcoming flick Oblivion, and literally swept her off her feet as he carried her near a makeshift spaceship in Mammoth, California.
In the sci-fi flick, Cruise plays one of the last men on a mostly uninhabited, futuristic Earth who must protect the world from aliens.
Meanwhile on the East Coast, Holmes was beaming as she headed to the Two Little Hens bakery in New York City to grab coffee with her mom Friday evening, showing off a little leg in a bright orange dress while she was at it.
The 33-year-old Jack and Jill star has been spotted out and about in the Big Apple with her daughter Suri recently, taking trips to the Central Park Zoo and the Children's Museum of Arts, among other places.