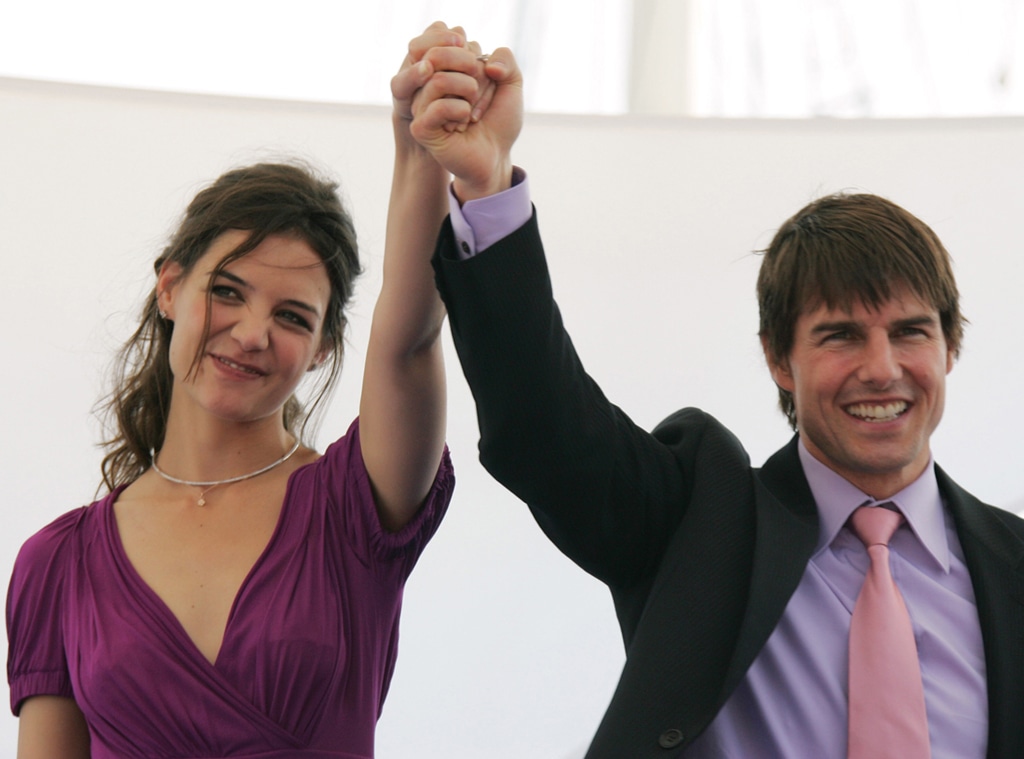 Tony Barson/WireImage.com
Theirs was a classic Hollywood romance in every sense of the phrase: Public by their own choosing, feverishly documented by gawpers worldwide, overanalyzed, criticized, doubted, mocked and admired.
And now that the marriage of Tom Cruise and Katie Holmes is, essentially, over, we are actually and honestly and very much gonna miss it. Here's why:
We'd by lying if we didn't say that the courtship and just-over-5-year matrimony of Tom Cruise and Katie Holmes wasn't entertaining, if sometimes silly.
It was riveting from the second that Cruise leaped up onto Oprah's couch to declare his love in May of 2005. It was riveting when we learned that Tom was wooing Katie by introducing him to his pals—like, say the mayor of Rome.
It was riveting when we looked into where the twosome liked to go out on dates and learned it was, well, their own movie premieres.
But for us, there was more to this romance than juicy gossip or free entertainment. This was a couple that seemed to love its fans as much as fans adored them, and they showed us that love at every opportunity.
When the pair announced, in June 2005, that they intended to marry, they didn't just confirm the details through a publicist. They let the world in on it with a press conference—and in Paris, no less.
They never scowled at the paps as they explored their new relationship, as evidenced with the two of them took a motorcycle ride in Europe and smiled as the photographers snapped away.
And when Tom and Katie announced in May of 2006 that a little TomKat was on the way, the winsome twosome kept us posted every step of the way. (Well, almost every step.) During an interview with Barbara Walters, Cruise got a message from Holmes on his Blackberry—"Love you, way to go, have a great interview!! No baby action yet."
And he turned right around and shared it with the fans.
Understandably, Cruise and Holmes have grown a bit more private since confirming their split, with most of their statements coming through their attorneys or publicists these days. But we look forward to the day when they both fall in love again—and open up their hearts the way only they can do.