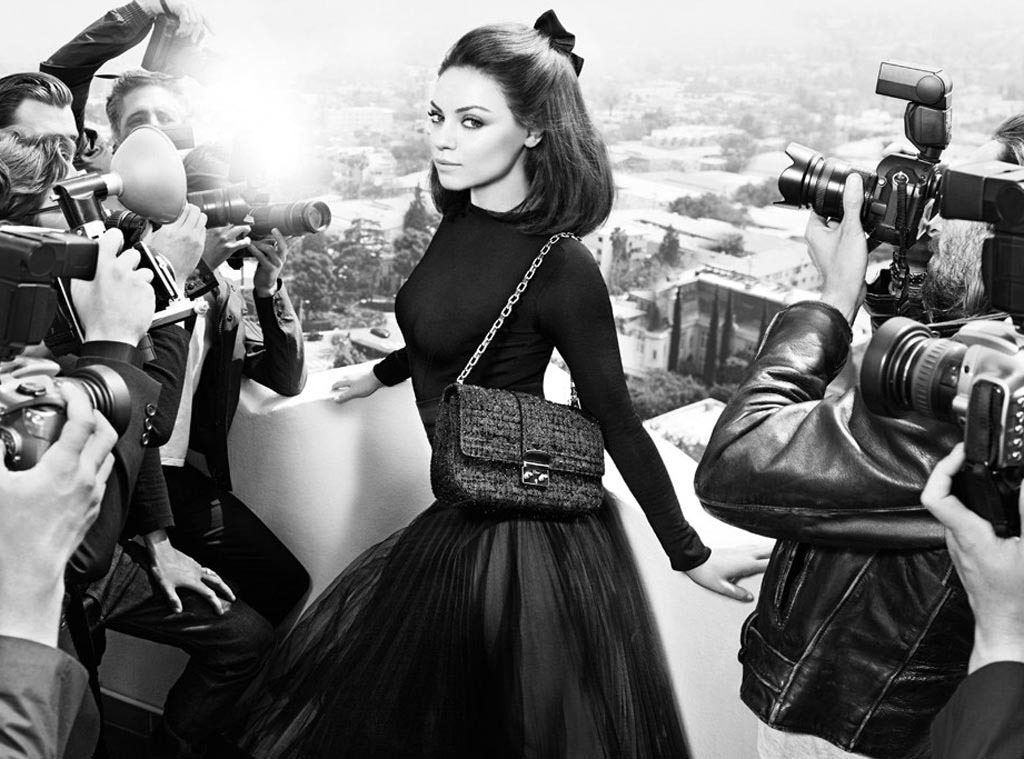 Dior
There's no point in having eyes like a giant pair of smoked cocktail olives unless you know how to work 'em.
Luckily, for fashion photography hounds worldwide, Mila Kunis is indeed aware of what she's got in her face and she knows how to flash them to full effect.
The perfect setting for such matchless beauty? An incredibly wicked-cool photo spread channeling old-school Euroglam for Christian Dior.
For those unfamiliar with pitch-perfect fashion fabulousness, this is it.
Observe the 28-year-old Black Swan beauty as she vamps it up for the luxury label in an all-black wardrobe, giant Hollywood-style sunglasses and sleek '60s-inspired hair. Think Sophia Loren-meets-Mary Tyler Moore for the new paparazzi era and you'll get the picture.
We're usually not crazy about handbags with skinny chains—a bit too traditional for our tastes—but the ones Mila sports here are a total exception. We'll take eight. Of each.
And, hey girl, how many colors does that skirt come in?
Tell us what you think of Mila's new ad below!
Fashion Police Mila Kunis Poll