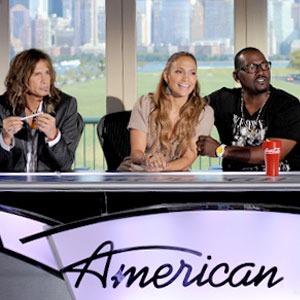 Frank Micelotta / PictureGroup for FOX
As we all know, Randy Jackson is the last man at the American Idol judges' table right now.
In the last 24 hours, Jennifer Lopez and Steven Tyler both announced they would not be returning for a third season.
So what does Mr. Jackson think of their departures?
"Steven and Jennifer are truly two of the most talented and consummate professionals I've worked with," Jackson tells E! News exclusively in a statement. "I was friends with them before we hopped on this crazy journey together and I have no doubt our friendships will continue long after. I will love them for life."
Jackson's future with the show is still up in the air. Although producers are said to be talking to Mariah Carey, Miley Cyrus and Adam Lambert, a source says no final decision has been made about Jackson.
Jackson is the only judge to have stayed with the show since it launched in 2002 with Simon Cowell and Paula Abdul.