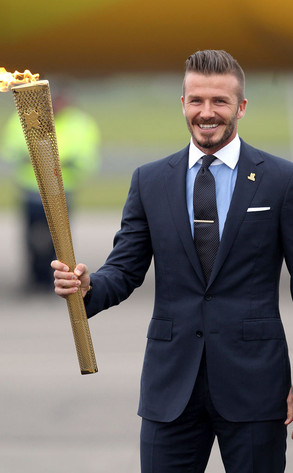 Matthew Childs/Action Images/ZUMAPRESS.com
David Beckham is thrilled to have helped carry the Olympic torch to his home country. Just don't ask him to light the flame at the opening ceremony of the London games.
The English soccer star told Sky Sports at a Los Angeles Galaxy training that he doesn't feel he deserves the honor and hoped organizers would ask someone who'll actually be competing—unlike Beckham, who unfortunately failed to make the cut for Great Britain's 18-man squad.
"Lighting the torch in the stadium is something that should be done by an Olympian. An Olympian who has done incredible things for our country and won gold medals," the 37-year-old sports icon said with his trademark humility.