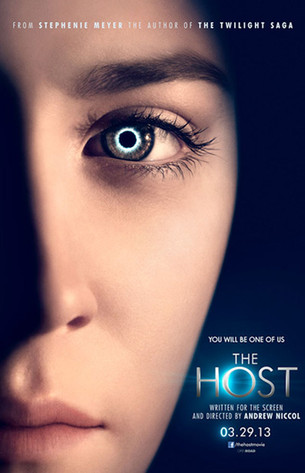 Chockstone Pictures
Come November, both Team Edward and Team Jacob will be mourning the end of an epic love affair. But Stephenie Meyer doesn't plan on leaving Twihards without an obsession for long!
The film adaption of the Twilight sire's alien-invasion chiller The Host is out next March—and adoring fans who didn't dash out of the Breaking Dawn Part 2 panel this morning at Comic-Con were treated to the world premiere of scenes from the film.
And, like the unsuspecting souls who are having their brains co-opted by an intergalactic species, Meyer wasn't alone...