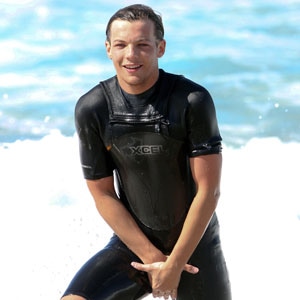 INFphoto.com
Well this was certainly a cheeky move.
One Direction fans certainly got an eyeful when Niall Horan supposedly shared an Instagram pic of Louis Tomlinson naked in the shower. It's since been deleted, but Huffington Post grabbed it before it was taken down.
The shot showed a clear view of what appeared to be 20-year-old Louis' behind through a fogged up shower door. It was accompanied with the caption, "Next time lock the door lou"
But did Niall, 18,  really catch his bandmate off guard with this R-rated snap?
No, no and no. Sorry, ladies, a rep for One Direction tells E! News that is not Niall's Instagram account, nor is that Louis' derriere.
In fact, the only member of One Direction with an Instagram account is 18-year-old Harry Styles.
Keep it covered, boys: Modest is the hottest!