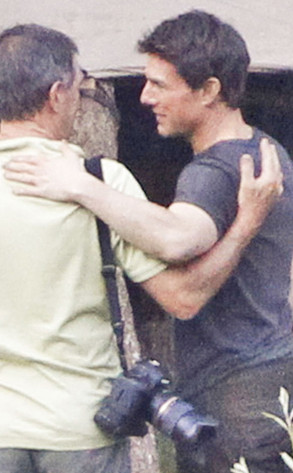 INFphoto.com
As goes the ring, so goes the union.
While Katie Holmes wasted no time in stepping out sans her wedding ring last week in the wake of her divorce filing, this week it was Tom Cruise's turn to shed his golden band.
As Tom returned yesterday to the California set of Oblivion, his bare ring finger did not go unnoticed.