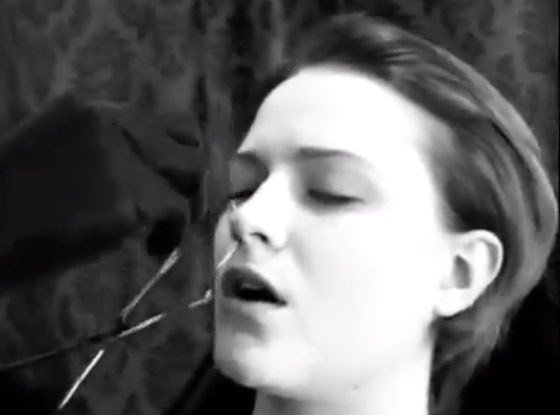 youtube.com
When it comes to celebrity oversharers, Evan Rachel Wood seems to have it by a nose. Literally.
Jamie Bell's paramour took to Twitter last night and began teasing her followers with news that she not only got her nose pierced (again), but that she had video of the painful experience.
And it wasn't long after that that she came through with the proving goods, posting footage of what she labeled a "drive-by body piercing." And no, it's not for the faint of heart...
"I may or may not have just gotten my nose pierced again...And i may or may not have video...you see where this is going?" the 24-year-old tweeted last night, going on to thank her piercer, a man named Victor at Venice Beach's House of Ink, and to post a video of the experience.
With a rather important viewer advisory.
"I must warn you, do not watch that last video if you are squeamish," she tweeted.
Or particularly sensitive to the expletives she lets fly after enduring a metal needle getting stuck through her face. Not that we blame her.