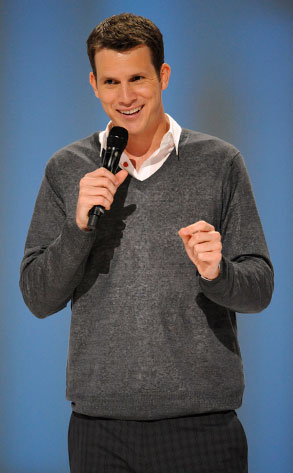 Picture Group/Comedy Central
Comedian Daniel Tosh apologized today after getting slammed for making a female audience member the subject to a rape joke last Friday, and while many seem to be shaking their heads at the Tosh.0 star, the Laugh Factory owner seems to be on his side.
"Comedians sometimes tell jokes and sometimes they can be off color. I think Daniel Tosh is one of the funniest comics alive. He is one of the most caring people I know. He had no intentions of hurting anyone," Laugh Factory owner Jamie Masada tells E! News.