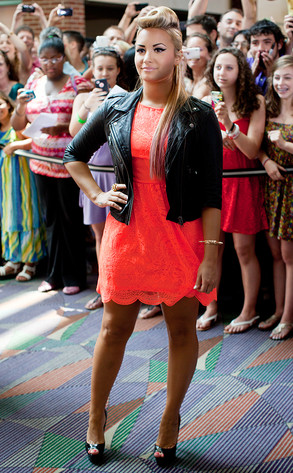 Jason Arthurs/Getty Images
Demi Lovato just said no...to a couple of X Factor hopefuls who rapped about doing drugs earlier today during their audition for the Fox show.
"She wasn't having any of it," a source confirms to E! News of what went down in Greensboro, N.C. "She said 'It's really irresponsible to be rapping about drugs in front of kids.' Then they tried to make excuses and Demi said, 'You talked about bath salts, I heard you.'"