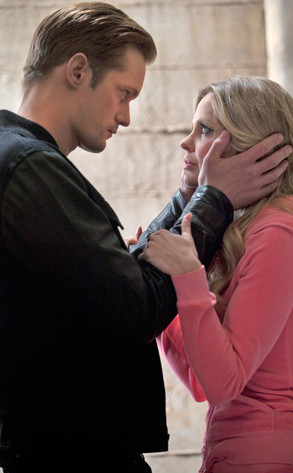 John P. Johnson/HBO
If you are a fan of True Blood, then you are probably a fan of the no-nonsense fashion forward vampire, Pam (Kristin Bauer van Straten).
With some of the slickest lines of the series and a deep seeded hatred of Sookie (Anna Paquin) she is a stand out in the crowded cast.
We talked to True Blood star Kristen Bauer van Straten all about Pam's journey to motherhood, the season's sad breakup with Eric and her extremely tough job hazard: seeing Alexander Skarsgård naked. We feel for you girl!