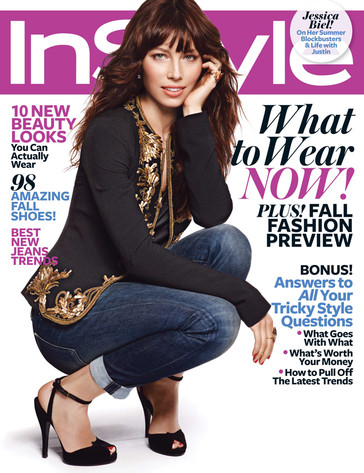 InStyle
Jessica Biel and Justin Timberlake are Hollywood royalty, but neither of them actually hails from the Golden State.
In an interview for InStyle's August issue, Biel, a Colorado native, talks about the possibility of leaving L.A. if she and her Tennessee-born beau have children someday. "I would like those future little people to have the experience that I had, in some capacity," she says. "It was fun. I love Colorado; I've always thought that could be a possibility for me."
One thing's for sure: JT sure has the sense of humor to deal with the trials of parenting. His personality also jibes well with Biel's...