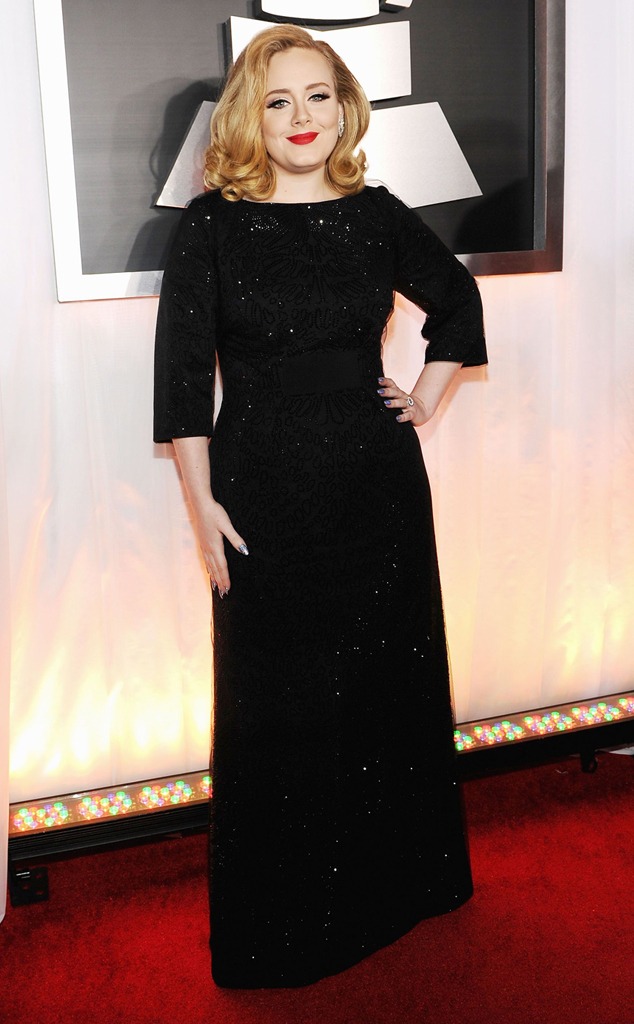 ©Larry Busacca/Getty Images
You know how sometimes celebrity pregnancies seem to interminably trudge along for months and months on end?
This is not one of those times.
At least, not if (and granted, considering the source, it's a potentially sizable "if") the British tabloids have it right.
Because—ahem—rumor has it that Adele is not only a master songstress but a master secret-holder as well, as the U.K.'s Heat claims today that despite only having announced her pregnancy two weeks ago, the Grammy winner is actually already a whopping seven months along.
As to be expected by the privacy-protecting "Someone Like You" singer, neither the 24-year-old nor her baby daddy-to-be, Simon Konecki, has commented on the report or indeed the pregnancy beyond their initial announcement last month.
However, Heat claimed this morning that Adele will be hearing the pitter-patter of tiny feet no later than September, in just two months' time.
"Adele has barely left the house in recent months, so she could keep this to herself for as long as possible," a so-called insider with curiously intimate knowledge of the supposed state of Adele's womb blabbed to the magazine.
So, has Adele really managed to keep a baby bump under wraps for this long? Well, she hasn't been spotted by the paparazzi in some time (not that she was ever a prime target anyway), but if the rumor is true, more power to her.
As it happens, the "Rolling in the Deep" singer took to her blog on June 29 to announce that she and her 36-year-old charity-entrepreneur beau were expecting their first child, although she kept the details on their happy announcement to a bare minimum and notably did not disclose when, exactly, she was due or how far along in her pregnancy she was.
Time will tell.