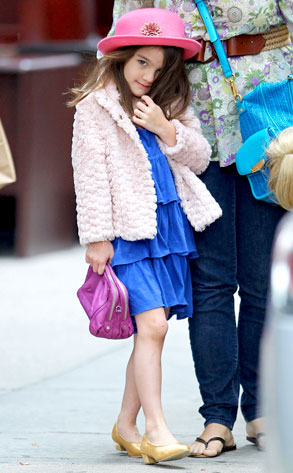 Flynet
We can't wait to see what Suri Cruise wears on her first day of school.
But before that even happens, Katie Holmes and Tom Cruise's daughter has to get into a school.
With sources telling E! News that Holmes plans to settle down in New York City, it's probably safe to assume that Suri will be enrolled in one of the Big Apple's most elite—and very expensive—private schools, where getting in can be tougher than getting accepted into Harvard and yearly tuitions run around $40,000.
Yes, $40,000!