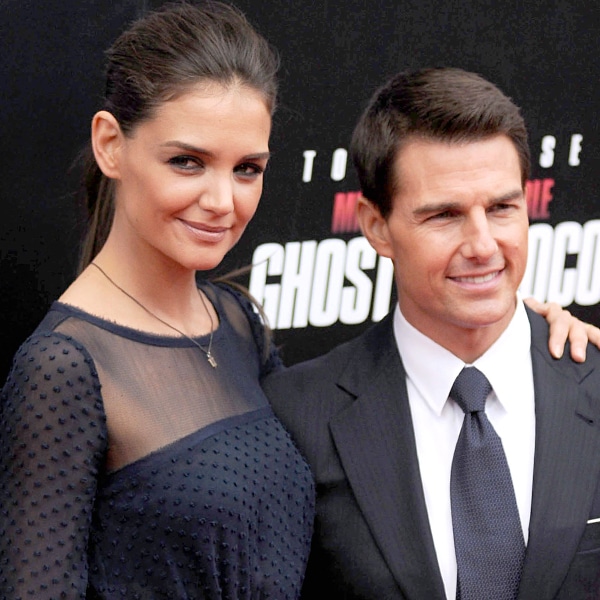 ZUMAPress.com
When it was announced this morning that Tom Cruise and Katie Holmes had reached a divorce settlement, specific details about the former couple's agreement were not released.
However, E! News spoke to New York Family Lawyer Bettina Hindin, a partner at Raoul Felder, to find out what the quick, out-of-court settlement most likely means for Suri Cruise's parents going forward.
"They can craft their own deal, so to speak," Hindin told E! News. "They can craft their own access schedule. They can craft their own decision-making authority. They can basically write their own ticket."
Hindin said now that Holmes and Cruise have announced they have settled, the July 17 court date will probably be "marked off," adding that a "compliance" date will be set, which is basically a date for both parties to file the settlement agreement papers with the court.
"Everything will be done in paper from now on and they don't have to appear in court to get the divorce," Hindin said.
In her opinion, Hindin believes there are two reasons why Holmes and Cruise settled so quickly.
Either "cooler heads prevailed and they decided to do the right thing for their child" or there may be something out there that one party knows and the other doesn't want anyone to know "so they moved quickly to keep everything under a big canopy."
What's more, don't expect new details of this marriage or divorce to leak out. Confidentiality agreements are usually pretty standard in a settlement with high-powered clients, noted Hindin.
"Settlement agreements involving celebrity people or of high net worth have a confidentiality clause in them," Hindin pointed out. "And the confidentiality clause is usually very broad so that they can't give interviews, they can't write books, they can't write books in a non-fiction way that is really about themselves. It is really an open-ended clause that would protect both of them."
Hindin added that the confidentiality clause typically has financial penalties built into it. Sometimes the clause requires one party to pay X amount of dollars if the clause is breached and other times the money one person is set to receive could be terminated or limited if there is a violation of the clause.
"Usually there is some kind of financial tie, because what else is there," Hindin said. "You can't lock someone's mouth up."