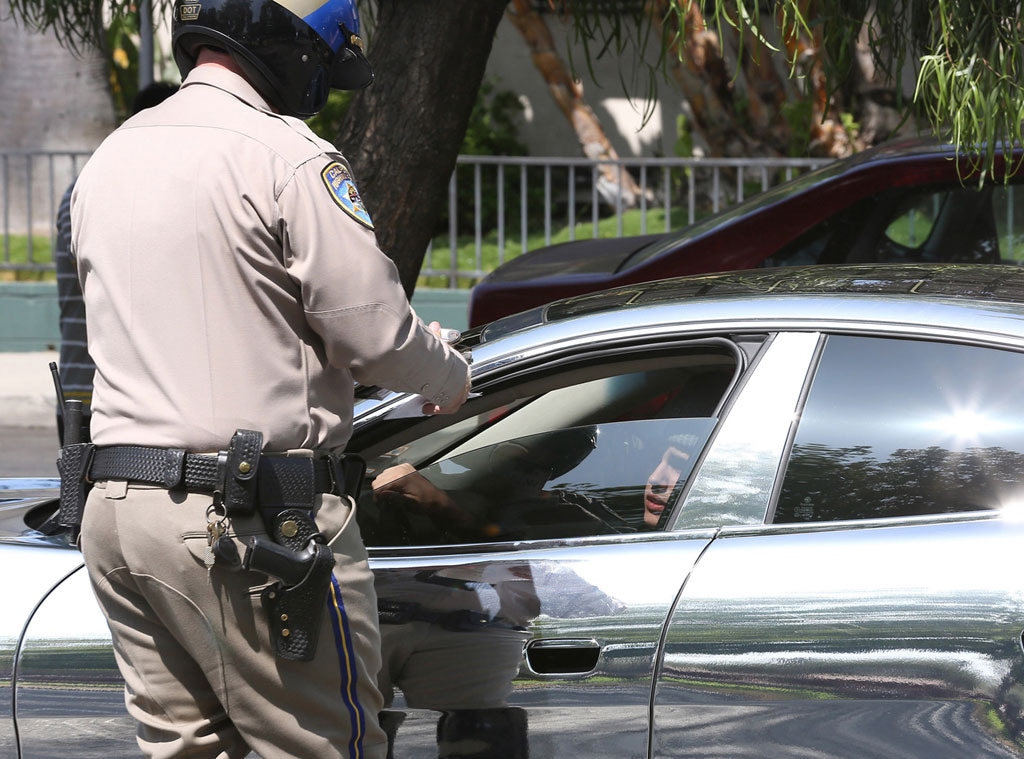 AKM-GSI
Never say never to getting checked by law enforcement….even when you're a celeb.
When Justin Bieber took his flashy Fisker Karma for a spin Friday morning, he ended up getting pulled over for driving a little too fast down the 101 freeway in the San Fernando Valley.
So, what went down?
"At 10:45 this morning CHP officers observed two vehicles traveling at a high rate of speed on the 101 freeway near Coldwater Canyon," Officer Vince Ramirez, a California Highway Patrol spokesman, told E!. "Our officer conducted an enforcement stop on one of the two vehicles. He pulled the vehicle completely off the freeway and made contact with the driver. The driver was identified as Justin Bieber."
The Biebs told cops he was trying to lose a team of paparazzi who were on his tail, according to another CHP spokesman. The 18-year-old pop superstar was then cited for speeding, while the other car, containing the alleged paps, continued on its way.
Officer Ramirez wouldn't confirm whether or not paparazzi were involved or at what speed Bieber was driving when cops caught him.
But, according to Los Angeles City Councilman Dennis Zine, who said he spotted the singer on his speedy highway ride, Bieber looked like he was going over 100 mph.
"As soon as he got some room, he accelerated and began weaving in and out of lanes," Zine said, adding that he saw other cars following him.
And he wasn't the only one who saw the purported chase.
After calling 911 to report the incident, Zine said California Highway Patrol told him they had received 10 other calls about Bieber's driving.
"It was a very dangerous, chaotic situation," Zine said. "I was driving 60 to 65 miles per hour. When he passed me, he was...driving in a careless, reckless fashion."
Bieber's manager, Scooter Braun, who bought the car for the "Boyfriend" crooner, told TMZ Zine's story was rubbish, saying, "[Zine] is just a councilman looking for a headline."
Zine soon responded, saying, "I'm a councilman trying to save lives," adding that he would testify against Bieber if asked. 
This isn't the first time Bieber has gotten into a highly publicized incident with the paparazzi.
In May, he got into an alleged scuffle with a photog in Calabasas, Calif., while out and about with girlfriend Selena Gomez.