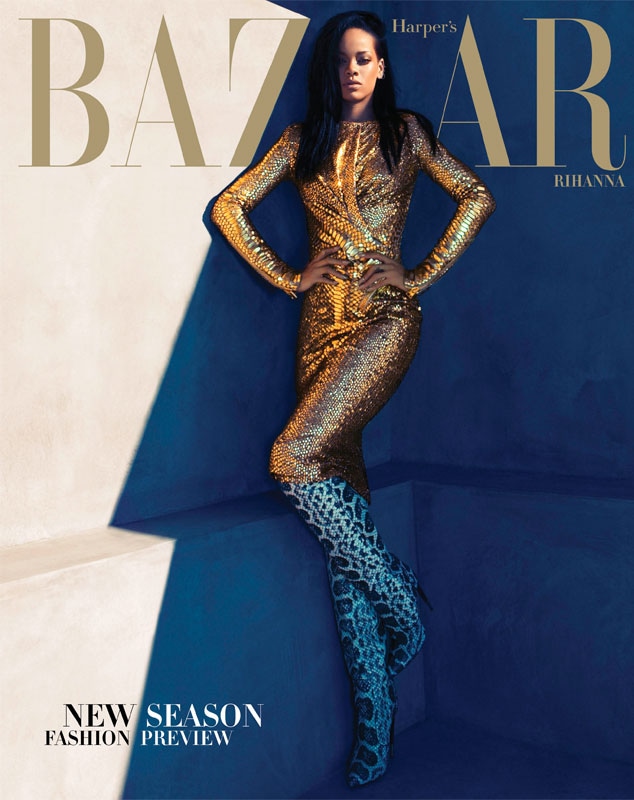 Camilla Akrans/Harper's Bazaar
It took us about 10 minutes to figure out who this was.
At first we assumed she was a Cycle-2 contestant from America's Next Top Model who somehow snuck into a Harper's Bazaar shoot. It couldn't possibly be Rihanna.
After all, the girl is wearing clothes and Ri-Ri, as everybody now knows, hates clothes. She prefers scraps of cloth that may or may not cover her all up. Until today, we guess...
So, what can we tell you about the pop python, other than she likely shed this getup like a rattlesnake as soon as the cameras stopped clicking?
Well, the friendly, super-approachable folks at the magazine inform us thusly: The "Where Have You Been" singer is wearing a dress and boots by Tom Ford and a Repossi ear cuff.
So, what do you think of Ri-Ri's cold-blooded fashion attack: Gotta Have It or Make It Stop? Tell us below!