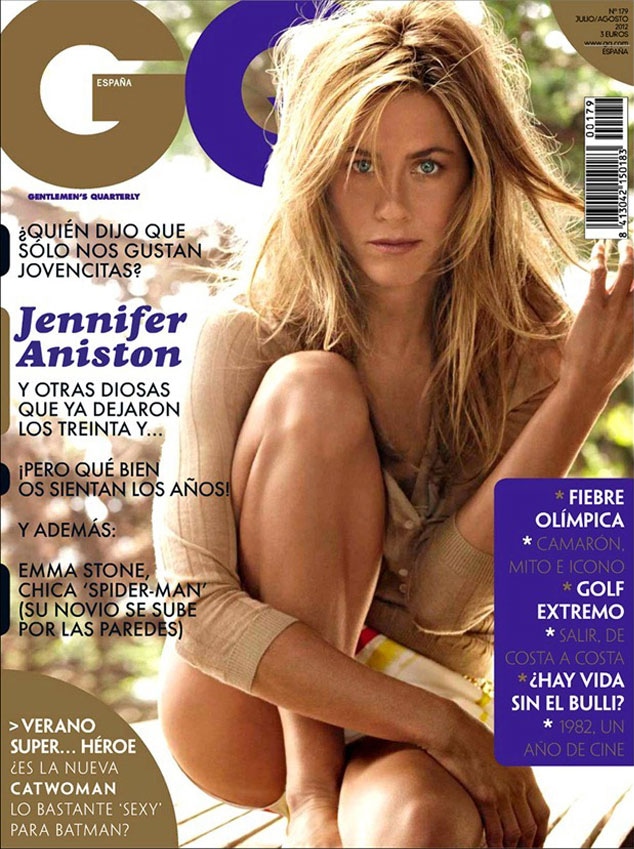 GQ Spain
Does this look familiar to you?
Well, if you follow any Jennifer Aniston media coverage, then it should. This über-sexy photo of the actress on the front of GQ Spain's July/August issue is recycled from a shoot done years ago.
The cover image is actually a photo taken from Vogue's December 2008 spread. Say whaaaa?!
We're not sure what prompted the magazine's decision to reuse an old shot. It's not like she looks any different from four years ago—which leads us back to questioning just how much Aniston spends a month for her beauty regimen, but then again, it could just be all the love in her life keeping her young.
Reps for the magazine did not respond to repeated calls seeking comment.
"I'll tell you what, I think the 40s are great," the Wanderlust star told the mag, and when you look like that, why wouldn't they be?!
But no more trickery, please. Thanks.