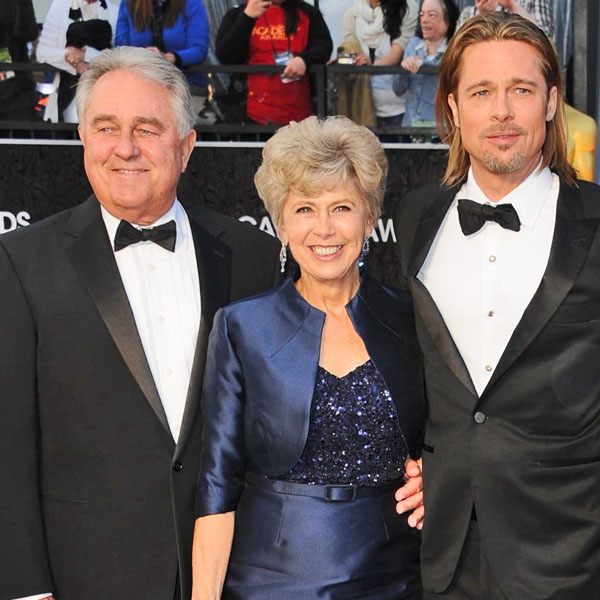 Kyle Rover/startraksphoto.com
Brad Pitt's probably glad he's out of the country for this one.
Two days after the Springfield, Mo., News-Leader printed a letter to the editor penned by one Jane Pitt, LGBT activist group ThinkProgress identified the author of the Mitt Romney-supporting, gay-marriage-opposing missive as Brad's mother.
You know, Jane Pitt.
But after word spread like wildfire, provoking its fair share of ire along the way, the News-Leader's op-ed page editor backtracked on that confirmation, telling ThinkProgress that the letter was, in fact, not written by the actor's mom after all.
Um, ready for another backtrack?
"To clear up earlier confusion, the News-Leader has verified the letter writer is the mother of actor Brad Pitt and local businessman Doug Pitt," reads the latest editor's note affixed to the original letter, which was posted Tuesday with the headline "Election-Casting ballot deserves prayerful consideration."
What's with all the back and forth?!
Well, who didn't have a hard time believing that "Jane Pitt"—whose letter advised her fellow Christians to "spend much time in prayer before refusing to vote for a family man [Romney] with high morals, business experience, who is against abortion, and shares Christian conviction concerning homosexuality"—was the same woman whose son once said that he and his girlfriend wouldn't marry until everyone could legally tie the knot?
The paper ultimately reiterated what it had already confirmed in the first place, perhaps spurred on the second time by a healthy dose of skepticism from the blogosphere and the pressure that unfortunately comes from dealing (even indirectly) with a major celebrity.
So, once again, letter-writer Jane Pitt and Brad's mom are one and the same—for sure this time.
A.J. Brokelman, director of LGBT advocacy group PROMO, told ThinkProgress, upon hearing of the reconfirmation: "It's great that Brad Pitt has been able to learn and grow from his experiences once he left the area, but for folks still living in Southwest Missouri, this sends a message that we still must do more to create acceptance for LGBT people and their families."
Jane Pitt had written to the News-Leader that, in her opinion, anyone who doesn't vote for Romney for president or writes in a name is therefore supporting President Barack Obama, "a liberal who supports the killing of unborn babies and same-sex marriage."
Brad Pitt's rep has not returned requests for comment.