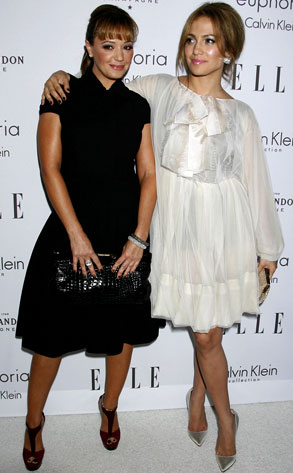 Jeffrey Mayer/Getty Images
Jennifer Lopez and Leah Remini were like a couple of high schoolers last night at Elle's Women in Hollywood Tribute.
The two arrived hand in hand and then dashed through the predinner cocktail reception still holding hands. (A big burly bodyguard led them through the crowd, making sure no one got in their way.) As soon as they made it to their seats, they hung out like a couple of cool chicks in the cafeteria.
They talked, they giggled, and they took pics of each other with their BlackBerrys.
And it didn't end there...