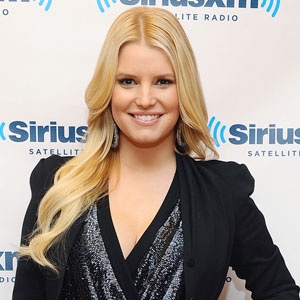 Jamie McCarthy/Getty Images
Here comes the bride…and her brand-new bridal line?
Reports surfaced Thursday that bride-to-be Jessica Simpson is in the midst of launching her own line of wedding gowns and accessories, but with a new baby in tow and a major workout schedule, does the fashion mogul really have the time?
Hold on to your veils, because this one is…
So false!
A rep for Simpson told E! News the Fashion Star mentor is not designing a bridal line after all.
No need to fret, though, Jessica Simpson fashion fans.
The 31-year-old mom is still working hard to expand her megabrand, even launching a juniors' line called Jessica Simpson Girls with her sister Ashlee last year.
Up next: maternity? We'll just have to wait and see.