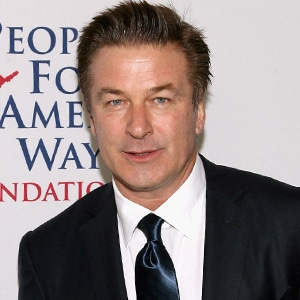 Jesse Grant/WireImage
Well, that was fast. 
Shortly after pulling the plug on his personal Twitter page Monday, it looks like Alec Baldwin couldn't resist hopping back on the social-networking site, tweeting from his Alec Baldwin Foundation page since then.
So, what did he have to say?
Not much just yet (aside from plugging an upcoming guest set to appear on his podcast, Here's the Thing).
But, the recently betrothed thesp did chime in when his 16-year-old daughter Ireland started taking shots at the media.
"The media and their stories...THEY LIE ABOUT EVERYTHING," Ireland Baldwin tweeted Wednesday, to which her dad responded, "Is that true?"
"The media may not lie about everything but a great amount, yeah," Ireland said in response, with Alec responding, "You have learned well, Grasshopper."
Oddly enough, Alec tweeted "It's been fun" right before he shut down his personal Twitter, and tweeted the same message on the ABFoundation's page as well.
But, it appears he's holding on to this one…for now.