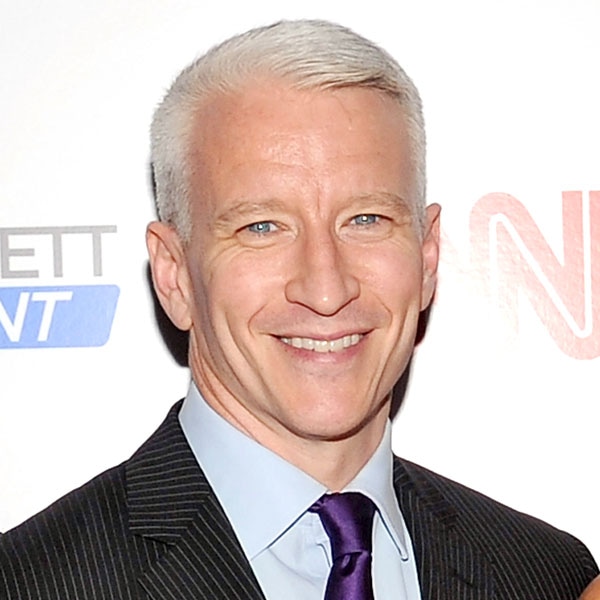 Dimitrios Kambouris/WireImage
It was the sound of the closet door opening that was heard around the world.
When Anderson Cooper publicly acknowledged he was gay for the first time yesterday, it was—and continues to be—big headline news.
Twitter has been full of love and congrats from all corners of the earth.
So what does the Silver Fox think of all the support?
"I appreciate all the nice tweets," Cooper tweeted earlier today. "I am in Botswana working but want to wish everyone a great 4th of July!"
While Ellen DeGeneres, Kelly Ripa and Neil Patrick Harris were some of the very first celebs to post messages to the CNN star...
The tweets keep on coming.
Some more of our favorites include:
Jesse Tyler Ferguson: " One of the reasons I look up to my friend @andersoncooper is his amazing eloquence. Very proud of him!"
Johnny Weir-Voronov: "Very proud of @AndersonCooper. I recently shared an airplane ride with him and he smells of baby powder and sunshine. Well done sir."
Tyra Banks: "Congrats for sharing your truth @andersoncooper. You'll always be the Silver Fox!"
LeAnn Rimes Cibrian: "Rock on @AndersonCooper for being a brave, classy man. Much respect!"
Sara Bareilles: "I applaud @andersoncooper for being authentic and honest with the public. It helps others feel brave too."
Sarah Hyland: "Women across nation are grieving that Gloria Vanderbilt will never be there motherinlaw. So proud of @andersoncooper. You silver fox you :)"
Kristen Bell: "A bold and beautiful statement by someone who is smarter than all of us, journalist @andersoncooper."