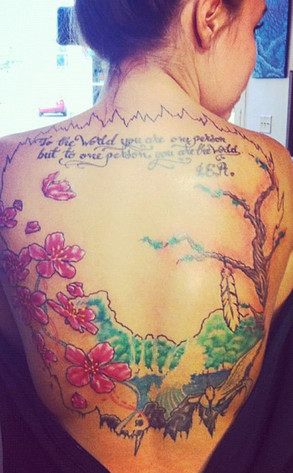 instagr.am
Say what you will about her choice of design, but this Teen Mom 2 star really committed to her tattoo.
On June 28, one of the reality TV moms tweeted a picture of her new ink which sprawls over most of her back.
Her new body art includes pink flowers, mountains and a tree, plus the phrase, "To the world you are one person but to one person you are the world."
She also noted this is "stage 7" of her tatt, which makes us think she's planning to fill in the space in the middle. So who is she?