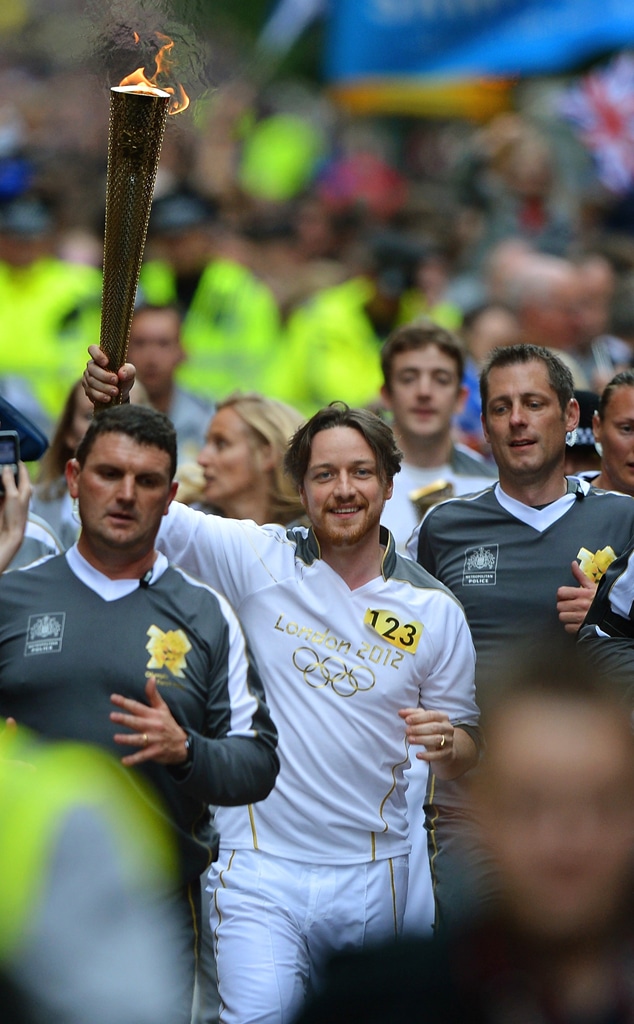 Jeff J Mitchell/Getty Images
And the flame keeps burning.
Along with David Beckham, will.i.am and many other big names, actor James McAvoy has participated in running with the Olympic torch for this year's Summer Games in London.
Granted, McAvoy didn't do anything jaw-dropping like Bear Grylls, but that would just be too dangerous for everyone to do.
The Wanted star kept it simple by running down Buchanan Street with the torch during the transition between Stranrear and Glasgow early last month in Scotland.
And judging by his face, McAvoy is just as excited as we are to finally get the games going at the end of this month.
By the way, are you keeping up?