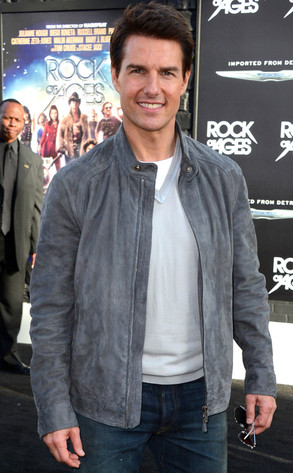 Frazer Harrison/Getty Images
Hear any news about Tom Cruise lately? Anything?
After 30 years in the biz, there's a reason why the Rock of Ages star still rocks: because the guy knows how to weather those rough patches.
The megastar, who turns 50 today, got a major damper put on his big day when wife Katie Holmes announced Friday that they were calling it quits after five years of marriage.
The painful personal news comes on the heels of a tough professional blow that's enough to test the star's famous mettle...