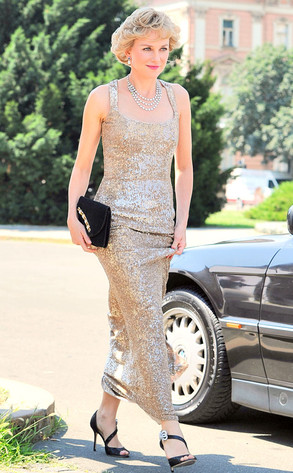 Splash News
Naomi Watts certainly looked like a royal on Monday.
The 43-year-old actress is playing the late Princess Diana in an upcoming biopic titled Caught in Flight. On Monday, Watts stepped out in London with a short blond haircut and an evening gown very similar to one worn by Prince William and Prince Harry's late mother. She even wore pearls and earrings similar to jewelry Diana used to wear.
"It is such an honor to be able to play this iconic role," Watts said in a statement in February. "Princess Diana was loved across the world and I look forward to rising to the challenge of playing her on screen."