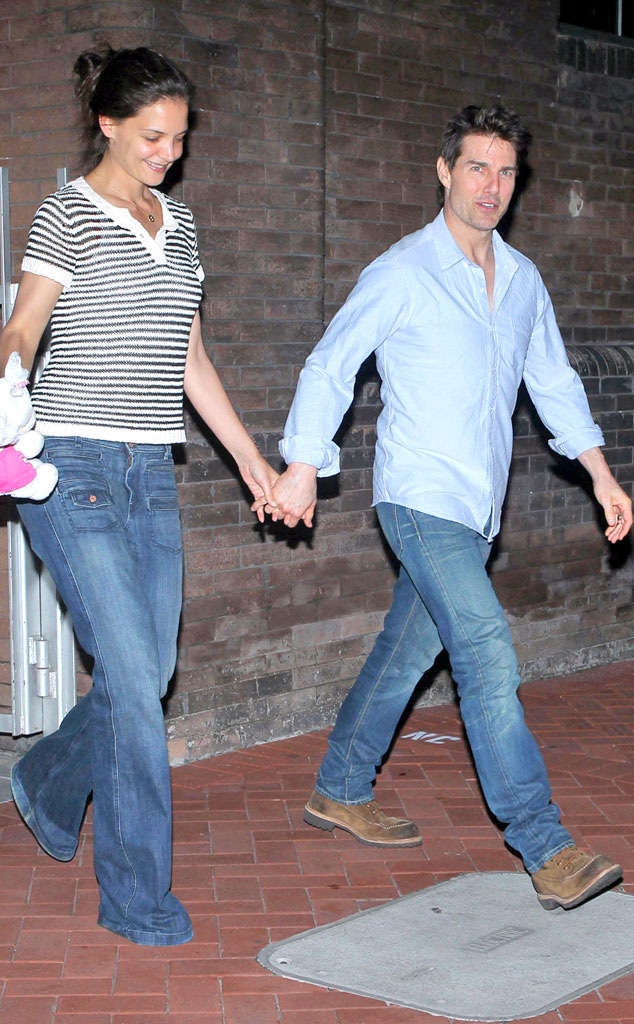 FameFlynet Pictures.com
As much of a shock as Katie Holmes filing for divorce from Tom Cruise might have been to the rest of us, it actually had been a long time coming, according to a close source.
"The fairy tale was over," the source said. "They had become more like friends."
While another insider declared that Cruise's Scientology beliefs were a sore spot in the relationship, this source believes that Cruise's mega successful career also became an issue.
"It wasn't a surprise to Tom," the source said. "He knew it was coming. They have had problems for a while. His career came first, always, and Katie wasn't happy anymore."
"She wanted him home, and for them to be together. But Tom only knows how to be a movie star," according to the source. "He's a great dad and husband when he is there and present, but...work comes first."
As tough as that was on Holmes, the source says, it was just as hard on their daughter, Suri. "[Holmes] left him because she wanted a better life for her and her daughter," the source continued. "Suri has no friends. She does not have a normal life, and that was becoming more and more apparent as she was getting older."
"Katie wants to get a project that keeps her in one place so Suri can go to school, have friends, have play dates, all the things that she doesn't have at the moment," the source said. "Katie was willing to give up an unhappy marriage for a happier life for her daughter."
As to Holmes filing for sole custody of Suri, the source states: "She feels like she is bringing up Suri alone anyway. She doesn't want Suri having to fly all over the world to see Tom. She wants normality."